The OP song "over and over" will be available on November 1 as the singers's 15th single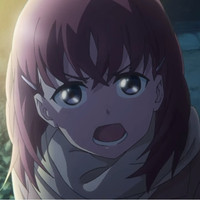 NBCUniversal's official anime YouTube channel today posted a 30-second third PV for PINE JAM (Mahou Shoujo Nante Mouiidesukara)'s new original TV anime Just Because!, which announces its premiere schedule in Japan, starting on AT-X, Tokyo MX, and TV Kanagawa on October 5. You can also check the OP song "over and over" sung by Nagi Yanagi in the newest clip.
The song will be released as the 30-year-old singer's 15th single on November 1, simultaneously with her 16th single "here and there/Satoudama no Tsuki" (Kino no Tabi -the Beautiful World- the Animated Series OP/ED). She also serves as producer for the yet-titled ED song performed by the three main voice actresses: Carin Isobe (Mio Natsume), Yuna Yoshino (Hzauki Morikawa), and Lynn (Ena Komiya).
3rd PV
放送時間まとめ
AT-X:10 月5 日21:00~
TOKYO MX:10 月5 日23:30~
テレビ神奈川:10 月5 日25:00~
MBS:10 月 6 日26:55
BS フジ:10 月10 日24:30https://t.co/QDhumDYlwS#JB

— Just Because !公式 (@JustBecause_JP) 2017年8月18日
---
Main Voice Cast:
Eita Izumi: Aoi Ichikawa (a male student in Twin Angel Break)
Youto Souma: Taishi Murata (Eiichiro Maruo in Baby Steps)
Mio Natsume: Carin Isobe (Go! Princess PreCure OP theme singer)
Hazuki Morikawa: Yuna Yoshino (Akira Hiragi in Valkyrie Drive)
Ena Komiya: Lynn (Himari Takanashi in Interviews with Monster Girls)
Main Staff:
Director: Atsushi Kobayashi (Prison School, Tanaka-kun is Always Listless episode director)
Scripts: Hajime Kamoshida (The Pet Girl of Sakurasou light novel series)
Original Character Design: Kiseki Himuro (Sword Art Online: Progressive manga)
Anime Character Design: Hiroyuki Yoshii (Getsuyoubi no Tawawa)
Music Producer: Nagi Yanagi
Anime Production: PINE JAM (Mahou Shoujo Nante Mouiidesukara)
Source: "Just Because!" official website, Twitter
© Hajime Kamoshida/Kiseki Himuro/JB Production Committee