Artland previously owned by Emon with grand plans to expand animation production in China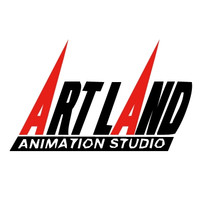 In what looks to be the final chapter in a messy business reorganization, Chinese animation conglomerate Haoliners, through its Emon Animation Company joint Japanese-Chinese subsidiary has announced in a press release that it has transferred its former 51% ownership stake in Artland Animation to Japanese local holding company Levels Co. Ltd, while current Artland president Kuniharu Okano will retain his current minority ownership stake of 49%.
While this means that Artland will continue to operate as an animation studio and the threat of bankruptcy has been avoided in the short term, Emon explained in the release that after over a year with its investment and ownership stake, the larger goal of developing the Chinese animation industry by modeling its business after Japanese practices, the difficulties of restructuring a Japanese animation studio from outside made themselves apparent.
As a result of those difficulties, it was decided by Emon with discussions held jointly between studio president Okano to transfer its ownership stake, in order to preserve Artland's existing value as an animation studio, as well as its catalog of titles and assets so that the studio could continue to take advantage of future opportunities and business prospects.
Japanese business newswire Teikoku Data Bank initially reported in July that Artland had filed for bankruptcy and ceased operations earlier that month, which triggered the speculation that was addressed in an interview by Okano that refuted the original report. With this development Artland will return to Japanese hands, while Haoliners/Emon learn an epensive lesson in business operations and management.
via Otakomu