First series slated for localized dubs in Spanish, with future availability in Brazilian Portuguese, German, and French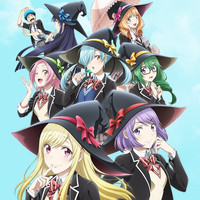 Crunchyroll prides itself on international availability of its anime simulcasts and has blazed that trail for years. Now, the streaming portal, with its million-strong international membership and broad reach is about to step into new territory for the first time, by offering localized foreign language dubs for selected series.
Selected series in the Crunchyroll catalog will have foreign language dubs available on a region-specific basis. The first foreign language dub being offered starts with Spanish. Besides Spanish, dubs for Brazilian Portuguese, German, and French are also planned for the future. The first wave of titles with foreign language dub availability are listed below.
Yamada-kun And The Seven Witches
Rokka -Braves of the Six Flowers-
Stay tuned to Crunchyroll for more details on this exciting new initiative.