Chance para quem ainda não coleciona!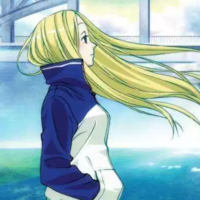 Visando angariar novos colecionadores e dando àqueles que perderam algum número durante o primeiro lançamento uma nova chance, a partir de agosto a Panini estará colocando novamente em banca Arakawa Under The Bridge, desde sua primeira edição.
Assim, bimestralmente os volumes antigos ficarão disponíveis, um de cada vez, ao mesmo tempo que isso não atrapalhará o lançamento dos volumes mais atuais, que também é feito de forma bimestral.
Arakawa Under The Bridge foi lançado pela revista Young Gangan no Japão em 2004 e foi encerrado em 2015, com 15 volumes totais. No Brasil o título já se encontra em sua sétima edição.
---
Eduardo Moncken é editor-chefe da Crunchyroll no Brasil. Jornalismo pela UFRJ. Está falando sobre o mercado editorial de quadrinhos desde 2010.