Advance tickets will go on sale at the theaters on September 30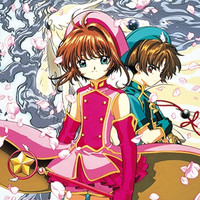 Thanks to the successful run of the first film in January of this year, Cardcaptor Sakura Movie 2: The Sealed Card, the second feature film of the Cardcaptor Sakura anime franchise originally released in July 2000, is also confirmed to get revival screening at selected nine theaters on December 29.
The 80-minute film, originally titled Gekijyouban Cardcaptor Sakura: Fuuin Sareta Card, was also helmed by Morio Asaka, the director of the 1998-2000 TV anime series and the first film Cardcaptor Sakura: The Movie released in August 1999. The second film was released on July 15, 2000, along with a 10-minute comedy short Kero-chan ni Omakase! (Leave it to Kero-chan!) and earned about 522 million yen, and even won the Theatrical Film Award in the fourth Animation Kobe Awards. The story is set after the ending of the TV anime's final episode, and is connected to the ongoing new Clear Card arc.
The MoviTike edition advance tickets with an A4-size clear file will go on sale at the nine theaters on
September 30.
「劇場版カードキャプターさくら 封印されたカード」のリバイバル上映が決定しました!公開は12月29日(金)から☆特設サイトは→https://t.co/z6qUc2cR59 #ccsakura pic.twitter.com/h52Juc3H5L

— カードキャプターさくら(公式) (@ccsakura_info) 2017年9月1日
☆「封印されたカード」リバイバル上映☆ムビチケはムビチケオンラインでも9月30日(土)より販売致します。 https://t.co/z6qUc2cR59 #ccsakura pic.twitter.com/VtwBTuifFA

— カードキャプターさくら(公式) (@ccsakura_info) 2017年9月1日
DVD jacket illustration released in January 2001
Blu-ray jacket illustration released in August 2011
Source: "Cardcaptor Sakura" official website, Twitter
© CLAMP, ShigatsuTsuitachi CO.,LTD./Kodansha
© CLAMP, ST, Kodansha/NHK,NEP