The 91-minute film earned 560 million yen from its domestic run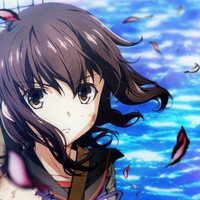 According to Oricon's latest report, the limited edition Blu-ray of KanColle: The Movie, the anime feature film adaptation of Kadokawa Games' web browser game Kantai Collection/KanColle, was released on August 30 and sold a very good 27,000 units in its first week, becoming the top-selling Blu-ray in the overall sales chart o the week. The film's DVD also sold 5,000 units, ranking 3rd in the overall DVD chart.
This is the first time for the KanColle anime series to be No.1 in either the DVD or Blu-ray sales chart. The previous highest position was 3rd marked by the 1st and 5th volumes of the TV anime series' limited edition Blu-rays. The film's Blu-ray also surpassed the anime series' first week sales record of 17,000 units marked by the first volume.
The 91-minute film KanColle: The Movie directed by the TV anime director Keizo Kusakawa (Aho-Girl
general director) was released in Japan as Kadokawa Pictures' 40th anniversary title on November 26,
2016, and earned 560 million yen from its domestic run.
CM for the DVD/Blu-ray
Blu-ray limited edition set
Film trailer
Source: Oricon News
©2016 "KanColle: The Movie" Combined Fleet Headquarters