Exhibition clip "THUNDER STORM SESSION After Party!!!" will be added from September 23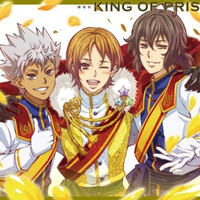 According to Mantan Web, KING OF PRISM -PRIDE the HERO-, the second film from the KING OF PRISM anime franchise, had earned 500 million yen from the 300,000 tickets sales in Japan by September 3, in three months since its release on June 10. The 70-minute film crossed the 300 million yen mark in early July, which was 40 days faster than the first film KING OF PRISM by PrettyRhythm released in January 2016, and has continued to build a passionate and devoted following as with the first one.
キンプリ:新作が興収5億円突破 DJ.COOのエキシビションでストリート系「EZ DO DANCE」も https://t.co/N5EZccyd5x pic.twitter.com/f7poUhYDuU

— MANTANWEB (まんたんウェブ) (@mantanweb) 2017年9月5日
In addition, to promote the release of the film's soundtrack and song album "KING OF PRISM -PRIDE
the HERO- Song & Soundtrack" on September 27, a newly-edited 30-minute exhibition footage "THUNDER
STORM SESSION After Party!!!" will be screened after the film at the selected eight theaters for a limited
time of one week from September 23 to 29. The special clip guided by DJ.COO (CV: Showtaro Morikubo)
will include "Over the Sunshine!," "LOVE♥MIX," and "EZ DO DANCE -STREET SPECIAL" performed by
Kazuki Nishina, Taiga Kagami, and Yamato Alexander. Theatergoers will receive a replica ticket of "Over
The Rainbow SUPER LIVE" that was appeared in the first film.
9月27日発売KING OF PRISM -PRIDE the HERO- Song&Soundtrackのジャケット写真が到着♪ 店舗別購入者特典はこちらの絵柄が使用されます!お好みの特典を探してくださいね♪ https://t.co/p3y8Cnfaxg #kinpri pic.twitter.com/eBv9ILpwoC

— キンプリ公式♡4DXも公開中ポーンッ (@kinpri_PR) 2017年8月19日
THUNDER STORM SESSION After Party!!!の来場者特典は【Over The Rainbow SUPER LIVE】のチケットのレプリカです!チケットをゲットして、エキシビジョンを楽しんでくださいね♪ #kinpri pic.twitter.com/4B0sDDWf0D

— キンプリ公式♡4DXも公開中ポーンッ (@kinpri_PR) 2017年9月5日
---
"KING OF PRISM -PRIDE the HERO-" full trailer
Poster visual
Source: Mantan Web, "KING OF PRISM" official Twitter
©T-ARTS/syn Sophia/Avex Pictures/Tatsunoko Production/KING OF PRISM PH Production Committee