Available worldwide (except Asia) on 9/26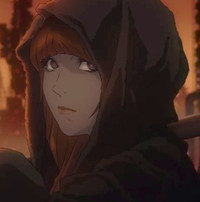 Blade Runner Black Out 2022 is a new and highly-anticipated animated short, directed by Cowboy Bebop's Shinichiro Watanabe, which serves as a prologue for the upcoming feature film Blade Runner 2049… and Crunchyroll and VRV are the first places you'll get a chance to see it!
Blade Runner Black Out 2022 will be available first on Crunchyroll and VRV beginning on Tuesday 9/26 at 6:49am PST in regions worldwide except Asia.
Blade Runner Black Out 2022 unfolds three years after the events of the original Blade Runner storyline and is part of a series of short films designed to bridge the gap between the original visionary science fiction classic and the new Blade Runner 2049 movie, set to open on October 6th. Other previously released shorts in the series include 2036: Nexus Dawn and 2048: Nowhere to Run.
Shinichiro Watanabe, of Space Dandy, Samurai Champloo, and Cowboy Bebop fame, is the director of Blade Runner Black Out 2022. As he says in the preview below, Blade Runner Black Out 2022 is a chance for him to be a part of a work that has influenced him the most.
Be sure to watch Blade Runner Black Out 2022 when it debuts on Crunchyroll and VRV on Tuesday 9/26!
---
Patrick Macias is editor in chief of Crunchyroll News & Otaku USA magazine. He is currently serializing his latest writing project, PARANOIA GIRLS, on Wattpad.