Both series start next week!
Previously announced last summer, we now have full details for you on Crunchyroll's upcoming stream of Black Clover, direct from the pages of SHONEN JUMP, animated by the talented artists at Studio Pierrot and produced by TV TOKYO, and the next series from the team that brought you NARUTO.
Also, if all that wasn't enough, the crazed comedy hijinks of Mr. Osomatsu are returning to CR for a second season this fall. Full info follows below!
Black Clover
Launches: 10/3 at 3:25AM PDT (Tuesday)
Territories: Worldwide except Asia
To be simuldubbed by Funimation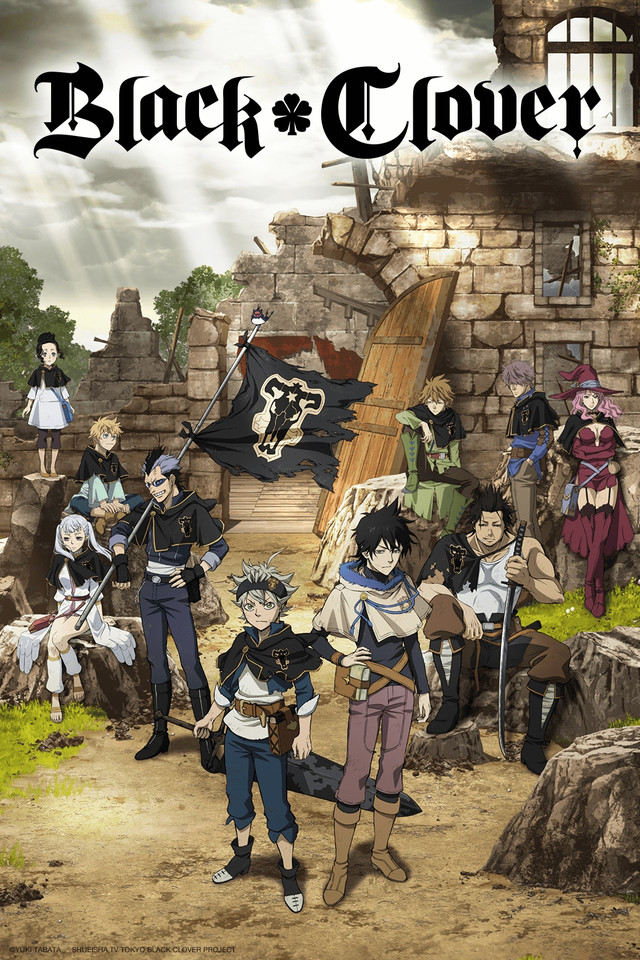 In a world where magic is everything, Asta and Yuno are both found abandoned at a church on the same day. While Yuno is gifted with exceptional magical powers, Asta is the only one in this world without any. At the age of fifteen, both receive grimoires, magic books that amplify their holder's magic. Asta's is a rare Grimoire of Anti-Magic that negates and repels his opponent's spells. Being opposite but good rivals, Yuno and Asta are ready for the hardest of challenges to achieve their common dream: to be the Wizard King. Giving up is never an option!
Staff includes
Director: Tatsuya Yoshihara (Monster Musume, Muromi-san)
Composition: Kazuyuki Fudeyasu (Hajime No Ippo, Is the order a rabbit?, episodes of Jojo's)
Character Design: Itsuko Takeda (second part of Kingdom)
Sub Character Designer: Kumiko Tokunaga (second part of Kingdom too)
Music: Minako Seki (Kingdom)
---
Mr. Osomatsu 2nd Season
Launches: 10/2 10:35AM PDT (Monday)
Territories: Worldwide except Asia
Mr. Osomatsu is based off of the gag manga series Osomatsu-kun by Fujio Akatsuka, and ran from 1962 to 1969. The series features a set of sextuplets, the Matsuno brothers, with Osomatsu being the oldest brother and leader of the group.
---
Patrick Macias is editor in chief of Crunchyroll News & Otaku USA magazine. He is currently serializing his latest writing project, PARANOIA GIRLS, on Wattpad.