Both series begin next week!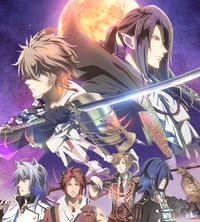 Crunchyroll's industry panel at Anime Weekend Atlanta has wrapped up, which means it is now time to let you know about a pair of new simulcasts that have just been announced: SENGOKU NIGHT BLOOD and Love is Like a Cocktail are set to begin streaming on CR starting early next week! Read on for full details!
SENGOKU NIGHT BLOOD
Launches: 10/2/2017 8:00AM PDT (Tuesday)
Regions: Worldwide except Asia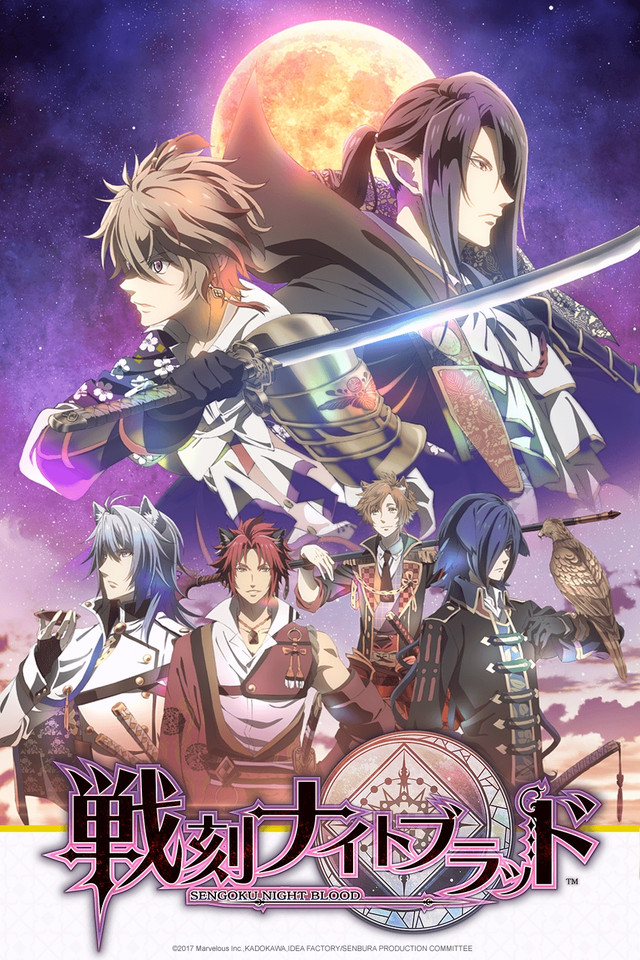 One day, Yuzuki is enveloped by a mysterious light suddenly emanating from her cell phone and finds herself in an unfamiliar place.
The scenery spread out before her almost resembles Sengoku period Japan--
But this is another world known as "Shinga" where non-human creatures such as vampires and werewolves reside.
Long ago, the various tribes of Shinga lived together peacefully under the protection of the Himemiko who possessed special blood.
However, one day the Himemiko suddenly vanished.
With the protection of the Himemiko gone, the world has fallen into a period of strife as the warlords of the Gegga Tribes started fighting one another vying for control. And, as if summoned by all the unrest, strange monsters called "Yakuma" run rampant throughout the land attacking the inhabitants.
Hideyoshi Toyotomi, who leads the Toyotomi Army, takes in Yuzuki after rescuing her on the battlefield and accidentally discover that her blood awakens the latent powers of the Gegga Tribes.
Upon learning of the power of Yuzuki's blood, the other warlords--Oda, Uesugi, Takeda, Sanada and Date--begin pursuing Yuzuki, each for their own purposes.
"Find the girl from another world," were the parting words from the vanished Himemiko left to Imari, a white tanuki bearing a teakettle. Yakuma continue to appear in increasing numbers and touched by Yuzuki's powers the warlords struggle with what to protect and what to fight. A new story comes together in the midst of war set in another world...
---
Love is Like a Cocktail
Launches: 10/3/2017 10:00AM PDT (Tuesday)
Regions: Worldwide except Asia
Quiet but capable, Mizusawa Chisato is a beautiful leader who has a secret that only her husband, Sora, knows about: she loves to drink, and when she's drunk, she becomes extremely adorable! What bliss will Sora's cocktail bring tonight? "Yoidere," the drunken comedy cocktail about Japan's most lovey-dovey couple.
---
Patrick Macias is editor in chief of Crunchyroll News & Otaku USA magazine. He is currently serializing his latest writing project, PARANOIA GIRLS, on Wattpad.