Two of the big fall anime titles now have scheduled premiere dates on Crunchyroll.
Two of the big fall anime titles now have scheduled premiere dates on Crunchyroll. Look for the adaptation of visual novel hit Dies irae starting on Friday, October 6th at 10:05AM PDT. Before this, the adaptation of manga Recovery of an MMO Junkie kicks off at 8:00AM PDT.
Recovery of an MMO Junkie
Morioka Moriko (♀) is 30, single, and a NEET. She has dropped out of the real world. Searching for a safe place, the place she ended up... is the online world!!

"This world is crap."
Morioka Moriko has become a complete NEET and in search for a more fulfilling life, she ends up travelling to the online world. The place she ended up was an online game.
In the world of this online game, Moriko starts a new life as a refreshing, handsome, young man with silky hair named Hayashi. However, she's an obvious noob and ends up dying numerous times when a lovely girl named "Lily" lends her a helping hand.
"She's an angel!"
After meeting Lily, she gains a trusted ally and her online gaming life becomes rather fulfilling. Meanwhile IRL, she ends up having a shocking encounter with a mysterious blonde-haired, blue-eyed, handsome, elite salaryman named Sakurai Yuta.

After meeting him, the real world starts to change and starts affecting her online world as well?!
What will become of Moriko's fulfilling online life?!

In the search for true fulfillment...
You should log into this world where online and reality intersect!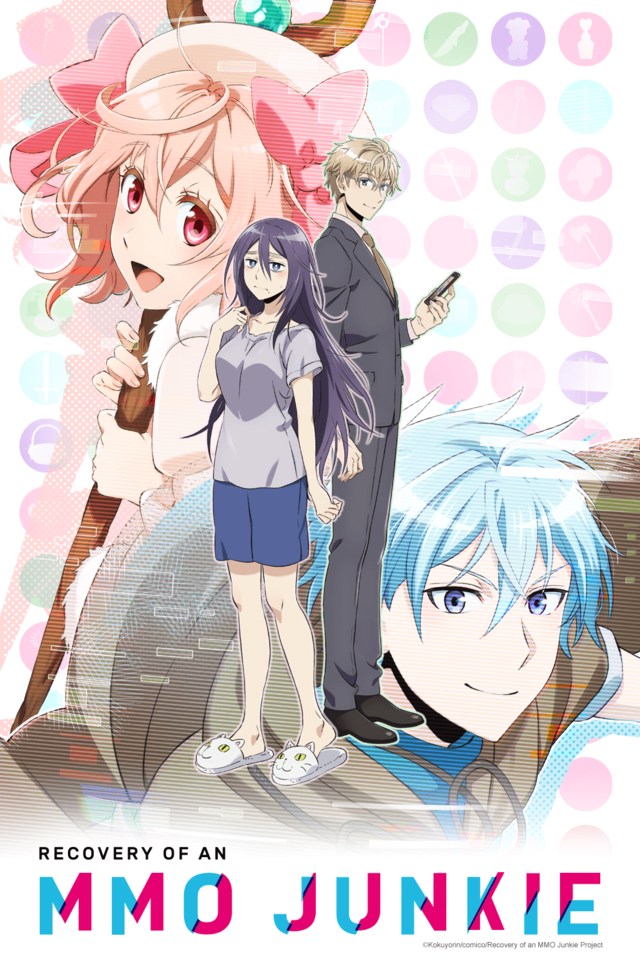 (c)Kokuyorin/comico/Recovery of an MMO Junkie Project
Dies irae
Ren Fujii is a normal student who just had a fistfight with his former best friend, leading him to break off their friendship. But with the help of his childhood friend, Kasumi Ayase, and upperclassman, Rea Himuro, he's gradually returning to his normal school life.

Then a series of brutal murders in which the victims are decapitated begins to strike their city. Strangely, at the same time, Ren starts to have terrifying nightmares of being beheaded by a guillotine. But these are just a prelude to the painful and terrifying battles to come.

Their daily life has turned inside-out. Supermen are lurking in the darkness. The town has become a battlefield as Ren is consumed by insane happenings beyond his imagination. Faced with the reality that he cannot survive unless he fights, will he be able to retake his normal life?
(c)2017 light/Dies irae ANIME PROJECT


------
Follow on Twitter at @aicnanime