Starts tomorrow, 10/10 at 10:45am PST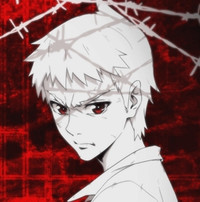 The new season of anime offers a rough treatment for internet addition as EVIL OR LIVE, the latest series from anime studio EMON and based on a Chinese web comic by Li Xiaonan, is set to being streaming tomorrow! Read on for full details!
EVIL OR LIVE
Launches: Tomorrow, 10/10 at 10:45am PST
Regions: Worldwide except Asia
In this modern society, a new kind of "illness" is striking young boys and girls. Loneliness, disbelief and outrage are pushing this generation to become more and more attached to the Internet and technology. Experts call this symptom "Net Addiction". To prevent this, a Rehabilitation Facility has been set up to "Lead the young generation back onto the right path." Enrolled to treat his addiction, Hibiki has no idea that this Rehabilitation Facility is nothing more than a prison. In this place escape is not permitted, how will Hibiki challenge despair in this hell?'
The staff for Evil or Live includes:
Original Work:Lixiang Jinqu by Li Xiaonan (serialized on the TENCENT website)
Manga Editing:An Yangao
Executive Producer:Shantian Gaifan, Mi Chong
Director:Dong Yi
Animation Producer:Zhang Yuan, Chen Weiwen
Art Director:Lin Zhengzhe
Opening theme: "Soredemo Boku wa Ikiteru" ("I Am Still Alive") by NormCore
Animation Production: Emon
Production:TENCENT/EVIL OR LIVE Production Committee
The cast for Evil or Live includes:
Shin'ichiro Ueda as Hibiki, a 17 year old high school student and the protagonist of the story. Hibiki used to be the ace of the track and field club in junior high school. However, due to certain circumstances, he contracted a severe "Net Addiction" and had to be transferred to the "Elite Retraining School".
Kouki Uchiyama as Shin, the 17 year old son of a rich family and a mysterious student who receives a special treatment at the "Elite Retraining School". Shin prevents Hibiki from jumping off the rooftop of the school right after enrolling. Shin needs Hibiki to carry out his secret plans.
And Chika Anzai as Shiori, the 17 year old student council president at the "Elite Retraining School". Shiori used to attend the same junior high school as Hibiki. She was very gentle and calm then, but now her personality has become completely ruthless.
---
Patrick Macias is the Original Story author of the URAHARA anime, now streaming on Crunchyroll