More than 4000 votes cast in ranking of characters whose bark is worse than their bite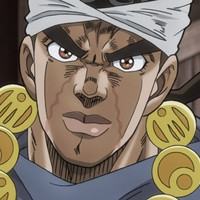 In July of 2017, more than 4000 anime fans cast their votes on gOO ranking in a poll to determine the Top 10 "Kamase-inu" ("Muzzled Dog") Anime Characters from a pool of some 50 characters who look and act tough but who routinely find themselves sorely outmatched when it comes to fighting, and now the results are in.
According to the poll, the Top 10 "Anime Characters Who Talk a Good Fight" are as follows:
10.) Heart from Fist of the North Star. (88 votes)
09.) Bellamy the Hyena from One Piece. (95 votes)
08.) Suzuki from Yu Yu Hakusho. (114 votes)
07.) Corporal Giroro from Sgt. Frog. (142 votes)
06.) Patrick Colasour from MOBILE SUIT GUNDAM 00. (154 votes)
05.) Jagi from Fist of the North Star. (162 votes)
04.) Jerid Messa from Mobile Suit Zeta Gundam. (164 votes)
03.) Vegeta from Dragon Ball. (242 votes)
02.) Buggy the Clown from One Piece. (260 votes)
01.) Yamcha from Dragon Ball. (989 votes)
Polling ran from July 01 - 15, 2017, and a total of 4381 votes were cast. Honorable mentions who didn't crack the Top 10 include Genos from One-Punch Man at #11 (80 votes), Kakashi Hatake from Naruto at #17 (62 votes), and Mohammed Avdol from JoJo's Bizarre Adventure: Stardust Crusaders at #43 (26 votes).
Poor Yamcha. He can't even get any respect in the fandom polls.
Source: g00 ranking via My Game News Flash
Paul Chapman is the host of The Greatest Movie EVER! Podcast and GME! Anime Fun Time.