All of the main cast reprise their roles in the final installment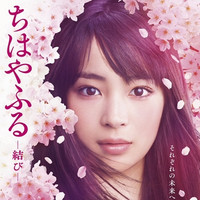 One and half year after the release of the second part "Shimo no Ku" (The Second Line) in April 2016, the official website for the live-action film project based on Yuki Suetsugu's shoujo manga series Chihayafuru today posted a poster visual and a 30-second teaser trailer for its upcoming third part "Musubi" (The Conclusion) for a March 17, 2018 release.
The story of "Musubi" is set two years after the second film, the third year of the protagonist Chihaya Ayase and other main characters in their high school. Back in April, producer Naoki Kitajima confirmed that it was expected be the final installment of the live-action series due to the actors' age.
In addition to the main cast who reprise their roles, including 19-year-old Suzu Hirose as Chihaya Ayase, the clip also introduces a new character for the third part, Hisashi Suou played by 28-year-old
Kento Kaku, the current karuta national champion and also the strongest meijin (master).
Teaser
Poster visual
\『ちはやふる -結び-』最新情報‼/
明日から劇場でみられる、新ビジュアル&映像がひと足先に解禁になりました‼
更に公開日も2018年3月17日(土)に決定‼お楽しみに#ちはやふる #ちはやふる結び #広瀬すず #野村周平 #新田真剣佑 pic.twitter.com/730ZAwUHrV

— ちはやふる公式 (@chihaya_koshiki) 2017年10月19日
---
The first two films, "Kami no Ku" (The First Line) and "Shimo no Ku" were filmed together in summer of
2015. Then the 111-minute first one was released on March 19, 2016, and earned 1.63 billion yen. The
102-minute second one followed on April 29 of the year with 1.22 billion yen.
"Chihayafuru: Kami no Ku/Shimo no Ku" trailer
"Kami no Ku" poster visual
"Shimo no Ku" trailer
"Shimo no Ku" poster visual
Source: "Chihayafuru" live-action film project official website, Twitter
© 2018 Movie "Chihayafuru" Production Committee
© Yuki Suetsugu/Kodansha