Following anime and movies, Kei Sanbe's mystery manga series is now on its way to Netflix in 190 countries/global regions.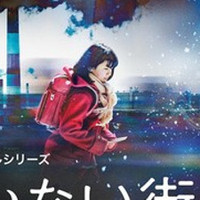 Following the 12-episode TV anime series by A-1 Pictures (January-March 2016) and the Tatsuya Fujiwara-starring live-action film (March 2016), a live-action drama adaptation of Kei Sanbe's mystery manga series Bokudake ga Inai Machi/ERASED is now on its way to Netflix in 190 countries/global regions. A new visual offers a sense of what's to come from the series, which is scheduled to premiere on the Japanese version of the streaming service on December 15th.
Earlier this year, filming took place in Tomakomai-city, Hokkaido, where the manga story of Satoru's youth days was set. Unlike the anime and the film, the web drama will tell the same climax with the original manga for the first time.
29-year-old Yuuya Furukawa, best known as Naoki Irie in Itazurana Kiss ~ Love in TOKYO, the 2013-2014 live-action TV drama adaptation of Kaoru Tada's popular shoujo manga, is cast as the protagonist Satoru Fujinuma in his 29-year-old day, and 12-year-old Reo Uchikawa, who was cast as Ciel Phantomhive in the Black Butler ~NOAH'S ARK CIRCUS~ stage play last year, plays the character in his childhood. 17-year-old Mio Yuuki, recently joined the Assassination Classroom live-action films as Yukiko Kanzaki, plays the main heroine Airi Katagiri.
------
Follow on Twitter at @aicnanime