Die Wartezeit hat fast ein Ende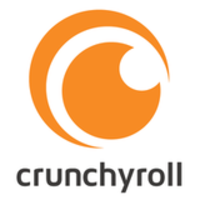 Über zwei Monate ist es nun her, seit wir bekannt gegeben haben, dass bald auch deutsche Synchros unser Angebot erweitern werden. Heute können wir nun endlich frohen Mutes verkünden: Sie sind fast da!
Unsere deutschen Vertonungen zu Rokka -Braves of the Six Flowers-, Yamada-kun and the Seven Witches sowie Schwarzes Marken feiern ihre Premiere am 16. November für alle Premiumnutzer. Kostenlose Nutzer können diese dann ab dem 23. November genießen.
Doch ihr könnt euch schon vorher eine kleine Geschmacksprobe der Synchros. Ab nächster Woche werden wir bereits diverse Clips und Trailer der Synchros veröffentlichen, um euch einen Vorgeschmack auf das Kommende zu bieten. Haltet also ein waches Auge auf unsere Facebookseite, unseren Twitterfeed sowie unseren YouTube-Kanal.
Und da wir wissen, was für ein reges Diskussionsthema die Qualität deutscher Vertonungen ist und wir auch viel Wert auf eure Meinung geben, wird parallel zu den Synchros eine Umfrage online gehen, in der ihr uns genaues Feedback zu unseren ersten Vertonungen geben könnt. Wir freuen uns schon auf eure konstruktiven Beiträge.
Falls ihr weitere Fragen habt, könnt ihr sie uns gerne auf allen Plattformen stellen. Werft jedoch am besten vorher noch einen kurzen Blick in unserem FAQ, wo wir bereits auf einige Aspekte eingegangen sind.
Wir freuen uns schon auf den Start unserer Synchros und hoffen, dass diese euch Freude bereiten werden. Ohne eure Unterstützung wäre dieser Schritt nie möglich gewesen und wir hoffen, dass wir auch weiterhin das bestmögliche Angebot für euch bieten können.