Look for Wano later than earlier comments indicated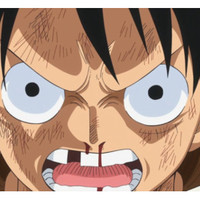 Last December, in promo newspaper Dai One Piece Shinbun, Eiichiro Oda pinned his series at currently 65% complete. Bout the same time, the School of Jump netcast said that the Whole Cake Island arc was half-way done (meaning 20-25 chapters left by fan math). Oda picked that up, revealing that 2017 would carry the run into the Reverie council of kings and Wano land of the samurai arcs. As you might have deduced by the fact that we're almost half way through November and not done with Whole Cake... not so much.
In regards to Wano, which is said to be the biggest thing to hit the series since The Marine Ford arc... a book with One Piece's latest kabuki production said it's on its way a bit later than expected....
Oda revealed it will take another 1-2 years to enter Wano arc according to the interview in "Super Kabuki 2 ONE PIECE Grand Live" book released today. Here is my summary for the interview. pic.twitter.com/LN3E5TYzXP

— sandman (@sandman_AP) November 11, 2017
Oda is talking about Wano arc in "manga", not anime. There is no room for mistranslation at least about that line. Oda isn't good at estimating time. He was going to burn Going Merry in 2003, but it ended up coming true in 2006. (source: "10th Treasures", 2007)

— sandman (@sandman_AP) November 11, 2017
UPDATE:
[Correction] Oda mentioned it in the book released 2 days ago. However, it seems this interview itself was held back in June, which means it will take about another 7 months - 1 year and 7 months to enter Wano arc from now on based on Oda's estimation.

— sandman (@sandman_AP) November 13, 2017
------
Follow on Twitter at @aicnanime