Producer indicates plans at first anniversary screening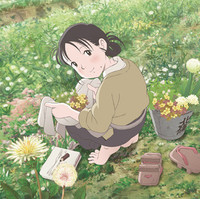 Though TV series get finalized for home video releases, anime tends not to have "deleted scenes" or "director's cuts" (beyond versions with content editing removed). Despite this, In This Corner Of The World has been a critical and commercial success, and, in a first anniversary screening of the Sunao Katabuchi feature anime adaptation of Fumiyo Kōno's manga about a woman living through the war years and the atomic bombing, Taro Maki says that the rumored extended version will be presented.
Specific plans for a release of the extended version that Sunao Katabuchi is working are are to be announced.
Staff and cast at anniversary screening:
The movie screened across America this summer, presented by Shout! Factory Films & Funimation Films.
Experience the critically-acclaimed World War II drama about life in Hiroshima that has touched audiences worldwide. The award-winning story of In This Corner of the World follows a young lady named Suzu Urano (voice of Laura Post), who in 1944 moves to the small town of Kure in Hiroshima to live with her husband's family. Suzu's life is thrown into chaos when her town is bombed during World War II. Her perseverance and courage underpin this heart-warming and inspirational tale of the everyday challenges faced by the Japanese in the midst of a violent, war-torn country. This beautiful yet poignant animated tale shows that even in the face of adversity and loss, people can come together and rebuild their lives. Directed and co-written by Sunao Katabuchi (Mai Mai Miracle, "Black Lagoon"), based on the manga by Fumiyo Kouno. In English.
CAST:
Barbara Goodson, Laura Post, Todd Haberkorn, Ava Pickard, Kira Buckland, Jason Palmer, Christine Cabanos, Kirk Buckland


More Info: http://www.InThisCornerOfTheWorld.com
------
Follow on Twitter at @aicnanime