Donation has reached 80 percent of its goal in just one day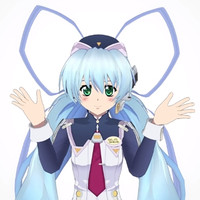 On November 17, the planetarian anime franchise based on Key's visual novel series planetarian Chiisana Hoshi no Yume/The Reverie of a Little Planet launched a crowdfunding project for a full 3DVR anime to recreate a planetarium projection scene "Yumemi Hoshino's Starry Sky Commentary" using the cutting-edge 3D motion capture system.
【あの感動を再び】
「planetarian」のフル3D VRアニメプロジェクト開始!夢の実現に向けて、クラウドファンディングで皆さまからご支援頂けますと幸いです。詳細はこちらになります。https://t.co/cUsCBrAxZy #planetarian_3DVR pic.twitter.com/WeBEdMFGob

— アニメ「planetarian」 (@planetarian_pj) 2017年11月17日
The five-episode web anime series "Chiisana Hoshi no Yume" based on the game's main story was streamed
between July and August 2016, then a feature film "Hoshi no Hito" telling its after story was released on
September 3.
D&D Pictures, which worked on the planeterium special edition of the anime shown at Space Park (Koriyama
City Fureai Science Center) this year, is set to produce the special clip. In the 3DVR anime, a 360° starry sky
is recreated to show the world that the protagonist Kuzuya/The junker experienced in the story.
The project's target is 10,000,000 yen (about 89,260 US dollars), but it has already collected over 8,000,000
yen in just one day. In addition to a planetarium screening, it is also plan to be available via VR devices and
platforms, with a view to overseas expansion.
Full CG Yumemi-chan demo movie
Film "planetarian: Hoshi no Hito" trailer
Source: CAMPFIRE
© VisualArt's⁄Key⁄planetarian project