Du 26 janvier au 4 février 2018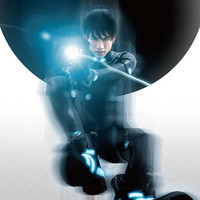 Après le film Gantz:O sorti il y a peu au Japon, le manga de Hiroya Oku va être adapté en pièce de théâtre. Ce passage obligé dans l'archipel nippone pour toute série à succès portera le nom GANTZ:L -ACT&ACTION STAGE. La pièce sera mise en scène par Katsuhide Suzuki, à qui l'on doit Rain Man (2006-2007), Rock Of Ages (2011) ou encore A Few Good Men (2015).
La pièce sera jouée à Tokyo dans le Galaxy Theater douze fois du 26 janvier au 4 février 2018. Les précommandes seront ouvertes le 18 novembre. Plus d'informations sur le site officiel ou sur le compte Twitter de la pièce de théâtre.
Le casting :
Kei Kurono : Hiroki Hyakuna
Masaru Kato : Kensuke Takahashi (Daichi Ozora dans Ultraman X)
Kei Kishimoto : Nana Asakawa (SUPER☆GiRLS)
Jôichirô Nishi : Hisanori Sato (Hikaru Zaizen dans The Prince of Tennis Musical)
Minoru Sakamoto : Fuminori Murase (30-DELUX)
Osamu Koike : Tatsuya Kageyama
Koichi Takahashi : Kaiki Ôhara
Makoto Yano : Rei Fujita
Shion Izumi : Yuki Kubota
舞台化決定!明日(18日)10時から最速先行開始です!
「GANTZ:L」-ACT&ACTION STAGE-
2018/1/26(金)~2/4(日) 天王洲 銀河劇場
【演出】鈴木勝秀
【出演】百名ヒロキ 高橋健介 浅川梨奈 佐藤永典/村瀬文宣(30-DELUX) 影山達也 大原海輝 / 藤田玲 / 久保田悠来https://t.co/d9VGvRGeBC#GANTZ_L pic.twitter.com/NCc5IkDIm5

— 舞台「GANTZ:L」公式 (@stage_gantz_l) 17 novembre 2017
Gantz est un manga créé par Hiroya Oku en 2000. La série, qui compte 37 volumes, est éditée en France par Tonkam. Le manga de science-fiction a été adapté en animé par Gonzo et comporte deux saisons de treize épisodes chacune. Un film, Gantz:O, est sorti le 14 octobre dans les cinémas japonais. Il a été réalisé par Yasuchi Kawamura sous la supervision de Seiichi Katô pour Digital Frontier, avec un scénario de Tsutomu Kuroiwa et une bande originale de Yoshihiro Ike.
Synopsis du manga Gantz (éditeur) : Keï Kurono et Masaru Kato, deux lycéens comme les autres, se font écraser par une rame de métro alors qu'ils aidaient un sans-abri. Pourtant, à l'instant même où la vie les quitte, ils se retrouvent dans un étrange appartement en compagnie d'autres personnes venant également de « mourir ». Tandis que tous tentent de comprendre comment ils sont arrivés là et comment en partir, une mystérieuse sphère noire apparaît et les somme d'éliminer « l'homme poireau »…
Source : CR US