Alicesoft game scheduled for February 23, 2018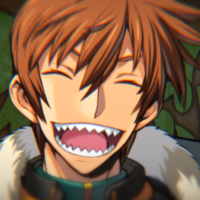 Dragon Quest debuted in 1986. Final Fantasy debuted in 1987. Rance - Hikari o Motomete/Quest for Hikari debuted for PC-98 in 1989. This makes Alicesoft's R-18 RPG one of the longest running JRPG series, along with being one of the oldest Japanese adult game series. As the series approaches its 30th anniversary, Rance 10 (the 13th game in the series) has been scheduled for a February 23, 2018 release (delayed from 2016), and, it's being called the series' finale.
This week, a promo was published...
MangaGamer, who is releasing titles from the series in English, introduced Rance:
Rance is an adult fantasy RPG series started by Alicesoft in 1988. The series focuses on a character named Rance who was designed to be the opposite of the hero characters in traditional Japanese RPGs of the time. Consequently Rance is an extremely selfish, violent, horny asshole, and if he does anything good, it's usually by accident.
The games in the series make up a continuous story, but each is mostly enjoyable on its own as well.
Most of the games are some sort of RPG, but the gameplay in each varies wildly, to the point where most of them are completely different from a gameplay perspective.

------
Follow on Twitter at @aicnanime