63-year-old Ryuichi Hiroki (Strobe Edge, Wolf Girl and Black Prince) serves as director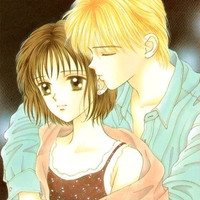 The official website for the upcoming live-action film adaptation of Wataru Yoshizumi's popular shoujo manga in the mid-1990s, Marmalade Boy, today posted a 15-second teaser trailer to announce its April 27, 2018 release in Japanese theaters. Th shooting has been underway since November 20.
Teaser
Marmalade Boy, one of the most popular shoujo manga series in the 1990s, was serialized in Shueisha's
monthly magazine Ribon from 1992 to 1995. Its eight tankobon volumes have sold over 10 million copies
in Japan. It was adapted into a 76-epsiode TV anime series by Toei Animation in 1994-1995, then also got
a live-action TV drama adaptation in Taiwan in 2001. The manga's sequel series Marmalade Boy little
featuring the original protagonists' youger sister and brother has been running in Shueisha's Kokohana
since 2013.
The live-action feature is directed by 63-year-old Ryuichi Hiroki, who recently worked on many adaptations
based on popular shoujo manga series, such as Strobe Edge (2015/Io Sakisaka), Wolf Girl and Black Prince
(2016/Ayuko Hatta), and P and JK (2017/Maki Miyoshi). Taeko Asano, also previosuly worked on NANA
(2005/Ai Yazawa), Kyo, Koi o Hajimemasu (2012/Kanan Minami), and Clover (2014/Toriko Chiya) provides
a screenplay.
20-year-old Hinako Sakurai is cast as the female protagonist Miki Koishikawa, and 23-yea-old Ryo Yoshizawa
plays her love interest Yu Matsuura. Due to their parents' swapping divorces, the two are forced to live together,
then gradually find themselves slowly falling for each other.
Hinako Sakurai
両親のダブル離婚&再婚によって、同い年の遊と同居生活することになる女子高生・小石川光希役は桜井日奈子さん。「私が映画のヒロイン役?本当の事なんだろうか?」という桜井さんのコメント全文は公式HPへ marmaladeboy.jp#ママレードボーイ pic.twitter.com/ccjS2Jd4US

— 映画『ママレード・ボーイ』公式 (@marmalade_movie) 2017年8月22日
Ryo Yoshizawa
頭脳明晰・スポーツ万能と王子様を絵に描いたような松浦遊役は吉沢亮さん。人あたりが良くモテるが、冷めたところもあるイケメン役。「今回のようなドストレートな二枚目は初めて」と語る吉沢さんコメント全文は公式サイトへ marmaladeboy.jp#ママレードボーイ pic.twitter.com/poz24yFvEO

— 映画『ママレード・ボーイ』公式 (@marmalade_movie) 2017年8月22日
Photos from the filming
\\祝クランクイン!//#桜井日奈子 ちゃん #吉沢亮 さんW主演

映画『ママレード・ボーイ』本日めでたくクランクイン

撮影中の写真アップしていきますね☺️#ママレード・ボーイ pic.twitter.com/yW6b29hYT5

— 映画『ママレード・ボーイ』公式 (@marmalade_movie) 2017年11月20日
#こちらママレ撮影現場

いよいよ学校での撮影がスタート

午前中は雪でびっくり
いまは超快晴
ランチは仙台名物でした#映画#ママレード・ボーイ pic.twitter.com/CsTqrtZ4hl

— 映画『ママレード・ボーイ』公式 (@marmalade_movie) 2017年11月24日
Manga tankobon 1st and 8th volume covers
Source: "Marmalade Boy" live-action film official website, Twitter
©Wataru Yoshizumi/Shueisha
©2018 Movei "Marmalade Boy" Production Committee