The two are sentenced to 18 months of imprisonment with a fine of 500,000 yen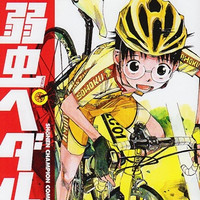 Following the trial on Tuesday, the Morioka district court in Iwate Prefecture yesterday judged two Japanese men guilty for illegally uploading two popular Japanese manga, Wataru Watanabe's Yowamushi Pedal and Nakaba Suzuki's The Seven Deadly Sins, onto a foreign site from June to July of this year.
The court gave them a sentence of 18 months' imprisonment (suspended for three years) with a fine of 500,000 yen (about 4,450 US dollars). The judge pointed out, "They took various measures to hide its source. It was a skillful and habitual crime." Because they gained economic benefits from the illegal act, the judge decided that they were also needed to be punished with a fine. The two do not intend to appeal to the court.
According to the judgement, the suspects are a 34-year-old independent business man from Osaka and
a 29-year-old unemployed man from Tokyo. The Osaka man purchased one chapter of the two manga's
digital edition and processed the data. Then the Tokyo man uploaded the data onto the site to make it
available to the public without the permission from the copyright holders. The site offered manga series
from at least 13 different magazines, including Kodansha's Weekly Shonen Magazine and Akita Shoten's
Weekly Shonen Champion. Iwate Prefectural Police arrested the two in October, then the Morioka district
court prosecuted them on November 8. The Police has continued the investigation to find other accomplices.
As we reported countless times, posting/reposting copyrighted materials, including scanned magazine
pages (before and after the official release day), onto the internet without copyright holder's permission
is illegal in Japan. The criminal act can result in a 10-year jail sentence or a fine of 10 million yen (about
89,000 US dollars) in the worst case.
Source: Mainichi Shimbun, Nikkan Sports
"Yowamushi Pedal" manga image on the thumbnail © Wataru Watanabe/Akita Shoten
---
Related:
Japanese Police Arrest Five People who Posted Scanned Pages of "One Piece" Manga before Release Day
Japanese Police Staff Member Arrested for Stealing 25 Anime Rental DVDs
Chinese Court Finds Pirate Manga Site Guilty of Uploading 5,216 Japanese Titles
Three More Share Users Arrested for Illegally Uploading "Your Name."
Kyoto Police Arrested Chinese Man for Illegally Uploading "Ange Vierge" Anime Episode
Two Chinese Men Arrested for Selling Fake "Lyrical Nanoha" Hug Pillow
35-Year-Old Man Arrested for Uploading "My Hero Academia" Anime via Perfect Dark
Tokyo Police Exposed Game Centers in Akihabara for Offering Counterfeit "Love Live!" Prizes
Japanese Police Arrested 51-year-old Man for Uploading Anime Music illegally for 10 Years
54-Year-Old Unemployed Man Arrested for Illegally Uploading "your name."
Kyoto Police Arrested Two Chinese Men for Illegally Uploading "Arslan," "Prisma Illya" Anime
70-year-old Man Stealing Shonen Jump before Release Found Guilty, 10 Months in Prison
Japanese Police Arrested 44 People for Illegal Uploading in Three Days