Are you looking for something heartwarming or mind-bending? We've got you covered in each of these late-season discoveries!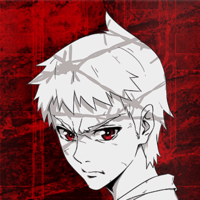 It's late in the season, and that means all the shows you're interested in are ready to binge to the end! Well, nearly to the end. But waiting 'til the last minute on some of these titles means you can settle in and watch at your own pace.
So, are you in the mood for something cute and uplifting, or weird and psychological? The Hook has both this week! From the suite life of Konohana Kitan to the terror of EVIL OR LIVE, this week's picks have you covered. What will keep you watching past that all-important first episode? Let's find out!
EVIL OR LIVE
Would your parents send you to rehab for internet addiction if they could? No matter how much time you spend online, you're probably a far cry from Hibiki. The student's dependency on the web made him so aggressive, his family gave him license to be rendered unconscious and packed off to a rehab school.
But the "school" of this series is rough -- almost prison-like. Guards are allowed to beat up students, for one thing. For another, they're all in uniforms, and the school appears to be in a prison yard.... Okay. It's a prison. Whether it's supposed to be or not is anyone's guess at the moment, but it's clear that what happens behind the school's walls is probably not what the parents expect. At least, we hope not.
Fortunately, internet-addicted teenagers are only admitted for the course of a year, after which they're sent home. So Hibiki will be fine before too long, right?
The Hook: Not so fast. Remember how Hibiki's family let him be dragged off against his will? He's also being kept there until further notice. There's no one-year countdown for him.
Fortunately(?), he catches the eye of Shin, an inmate who seems to "rule the school." And if Hibiki effectively hands himself over to Shin, things could be much better: an easier time at "school," and potentially a hook-up with his crush Shiori -- who also happens to be in "school."
Who Is It For: If you're looking for something light and funny, maybe give this one a miss for now. (May we suggest Konohana Kitan below?) While EVIL OR LIVE has notes of humor to it, this hits the ground dark, mixing live-action imagery and jagged onscreen text with its animation style. If you're looking for something a little darker and a little more complicated, though, this should be right up your street.
EVIL OR LIVE airs Tuesdays at 10:45 am PT.
Konohana Kitan
And now for something completely different: kitsune hotel.
Konohana Kitan exudes a certain style just from looking at the images, and it's not going to pull a fast one on you. The series is as gentle, slow-moving, and sweet as you think it is.
Set in a world of humans and animal spirits (and everything in between), it follows fox-girl Yuzu as she travels from a convent to the grand hotel Konohanatei to expand her horizons. The first episode is full of introductions, mishaps, and lessons learned as she trains alongside workaholic Satsuki and her other coworkers.
The Hook: This is one of those series that's all about the atmosphere. And rather than a moment pulling you in, it's the feeling of the series as a whole. Though perhaps an encapsulation of that might be Yuzu's morning with the quiet, flighty Sakura. The carefree scene paired with the beautiful animation is a good indication of what the tone of the show will be -- and whether you'll like it.
Who Is It For: If you've enjoyed Kino's Journey this season when it comes to pacing and visuals, this might be a good one for you. Konohana Kitan has far less tension, but falls into about the same relaxing pace and curious worldview.
Konohana Kitan airs Wednesdays at 5 am PT.
-----
Kara Dennison is responsible for multiple webcomics, blogs and runs interviews for (Re)Generation Who and PotterVerse, and is half the creative team behind the OEL light novel series Owl's Flower. She blogs at karadennison.com and tweets @RubyCosmos. Her latest story can be found in My American Nightmare.