Series publishes a retrospective of the fatalities leading up to next week's finale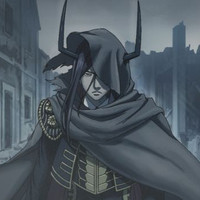 Today, we're down to "To Treat a Man to Beef From His Own Cow," the penultimate episode of zodiac deathmatch anime Juni Taisen. Looking past this to next week's final showdown, the series has published a retrospective of the fatlities that lead to this point.
They've also beenn running behind-the-scenes looks at some of those battles...
【CGメイキング動画】本日もグラフィニカ様から、CGメイキング動画が届きました!
今週は見応えたっぷりの9話のアクションシーンをお届け
Take1~4までの制作過程を見れます
そして今夜の放送もお見逃しなく!!!!!#十二大戦 pic.twitter.com/rlvTc7Xh2N

— テレビアニメ「十二大戦」公式 (@12taisen) December 7, 2017
【CGメイキング動画】本日もグラフィニカ様から、CGメイキング動画を頂きました!
おびただしい数の鳥さんたちのTake1~4までの制作過程を見れます

そして今夜の放送もお見逃しなく♪#十二大戦 pic.twitter.com/Pj7vhIMqAz

— テレビアニメ「十二大戦」公式 (@12taisen) November 30, 2017
【CGメイキング動画】
グラフィニカ様から、第3話より動く死体(ウォーキングデッド)になり果てた『亥』の戦士・異能肉が鳥葬されるシーンのCGメイキング動画を頂きました!
Take1~4までの制作過程を見れます
今夜の放送もお見逃しなく♪#十二大戦 pic.twitter.com/Lfu00aOdCD

— テレビアニメ「十二大戦」公式 (@12taisen) November 23, 2017
【CGメイキング動画】
グラフィニカ様から、第1話『亥』の戦士・異能肉のCGメイキング動画を頂きました!
Take1~4までの制作過程を見れます
異能肉の優雅な動きがどのようにつくられたのか、是非ご注目ください
そして今夜の放送もお見逃しなく♪#十二大戦 pic.twitter.com/MYCxEnSpha

— テレビアニメ「十二大戦」公式 (@12taisen) November 16, 2017
【CGメイキング動画】
グラフィニカ様から、オープニング映像のCGメイキング動画を頂きました!Take1~4までの制作過程を見れます
さらに本日は第6話がTOKYO MX/24:00~ BS11/24:30~にて放送!
ぜひご覧ください!#十二大戦 pic.twitter.com/rWttVzC2VY

— テレビアニメ「十二大戦」公式 (@12taisen) November 9, 2017

------
Follow on Twitter at @aicnanime