Series available now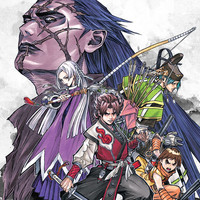 Crunchyroll continues to add more series from the Funimation catalog, and this action-heavy series of titles is sure to have something for even the most discerning action anime fan.
The city of Judoh ain't such a nice place to live. Deranged Mafioso Claire Leonelli rules the streets with an unpredictable brutality, and the police can't do a damn thing to stop him. Their only hope is to find a hero—or two. Enter special agent Daisuke Aurora and a steam-powered punisher of punks known as Android J.
This series is available in the United States, Canada, Australia, New Zealand, and South Africa
Jormungand/Jormungand Perfect Order
Child soldier Jonah is the newest member of the mercenary squad employed by Koko, an international arms dealer. The cold-blooded kid carries a deep hatred for those in Koko's line of work, but following her into the darkest corners of the black market might be his only shot at finding the merchant of death responsible for the slaughter of his family.
This show is available in the United States, Canada, United Kingdom, Ireland, and South Africa
Sengoku BASARA: Samurai Kings/II
Get ready to feel the rush of non-stop, over-the-top battlefield action as feudal Japan's toughest rival warlords fight for total domination! Backed by massive armies of ninja assassins and mechanized samurai, mighty warrior generals roar into battle atop turbo-charged stallions, brandishing explosive shotguns and swords the size of men.
This series is available in the United States and Canada
In the capital city of an elegant, feudal society, a powerful spiritual barrier protects people from demonic monsters known as "horrors"—at least, those lucky enough to live in the northern part of the city. For the commoners who live to the south, it's a completely different story. As soon as night falls, the horrors begin their dark hunt, feasting on the souls of any humans who cross their path. Against unbeatable odds, the fate of the city will fall to a small group of warriors dedicated to protecting the citizens and fighting through the night.
This series is available to all members in the United States and Canada, and limited to Premium members in the United Kingdom, Ireland, Australia, New Zealand, South Africa, Iceland, Sweden, Norway and Denmark