Volume nine of series recently published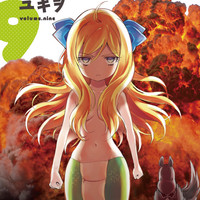 An anime adaptation of Yukiwo's slapstick supernatural comedy Jashin-chan Dropkick (known in English as Dropkick On My Devil!!) comedy manga was recently announced along side the release of its ninth volume. A week's later, a new promo for the series has been published, and its more than happy to let you know that the anime is in the works.
The series follows delusional gothic lolita who summons a cobra-tailed girl and then must live with her until the demon is banished back to hell or one kills the other.
While voice cast is TBA, Miyu Kuboto (PriPara's Sophy Hōjō) was credited on the earlier rapping promo...

------
Follow on Twitter at @aicnanime