He was also known as the Japanese dub voice of Professor X in the X-MEN series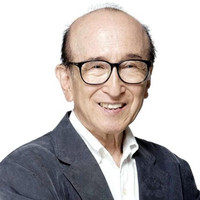 Voice actor Tamio Ohki passed away last Thursday, December 14, his agency Mausu Promotion announced yesterday. He was 89. According to the announcement, he had been undergoing medical treatment for an unspecified illness.
He was born in Tokyo on January 2, 1928, then started his professional acting career soon after the World War II ended. He joined Japanese dub works of American TV drama and films, voicing Robert Duvall, George C. Scott, Peter Cushing, Christopher Lee, and many others. Among his recent dub works, He was best known as the Japanese dub voice of Professor X/Charles Xavier (Patrick Stewart) in the X-MEN series.
He also worked as an anime voice actor since the early days of the Japanese TV anime history, around the mid-1960s. He is well-known as Daisuke Aramaki in the Ghost in The Shell series, and his
last confirmed anime role was Hoshinohito in the 2016 film planetarian.
Tamio Ohki
Source: Mausu Promotion via: Animate Times