The 2nd part "Handou" will be screened in 79 theaters across Japan on February 10, 2018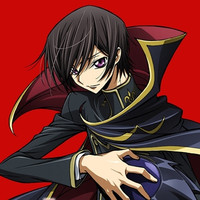 To promote the upcoming DVD/Blu-ray release on February 23, 2018, the official website for the three-part compilation film project based on the two Code Geass: Lelouch of the Rebellion TV anime series posted an anime music video for its first part "Koudou"'s theme song "Aka dake ga Tarinai" (Only Red Is Lacking) sung by Malaysia-born singer Iris. The clip will be included in the DVD/Blu-ray as a bonus footage, along with a visual commentary by director Goro Taniguchi, Lelouch voice actor Jun Fukuyama, and C.C. voice actress Yukana.
"Aka dake ga Tarinai" MV
Illustration for the first part's DVD/Blu-ray (before designing for the package)
『コードギアス 反逆のルルーシュⅠ 興道』BD&DVD2018年2月23日発売決定!BDは谷口悟朗監督、福山潤、ゆかなが映画をとことん語り尽くすビジュアルコメンタリーやキャラデザ:木村貴宏描き下ろし三方背ケースなど豪華仕様!※画像はデザイン前のイラストです。https://t.co/saCzhXVHor #geassp pic.twitter.com/lwqFnwPXqO

— コードギアスプロジェクト (@GEASSPROJECT) 2017年12月5日
---
Following the first part released on October 21, 2017, the next second part "Handou" (literally means
Rebellious Road) is scheduled to be released in 79 theaters across Japan on February 10, 2018.
"Code Geass: Lelouch of the Rebellion II Handou" teaser trailer
Key visual for the second part
2018年2月10日(土)公開『コードギアス 反逆のルルーシュⅡ 叛道』キービジュアル完成!このビジュアルを使ったチラシを公式サイトよりご覧いただけます! https://t.co/wInu7zRG68 #geassp pic.twitter.com/PHztJfahDK

— コードギアスプロジェクト (@GEASSPROJECT) 2017年12月5日
Source: "Code Geass: Lelouch of the Rebellion" film project official website, Twitter
©SUNRISE/PROJECT GEASS