The judge says, "The degree of infringement of copyright was serious."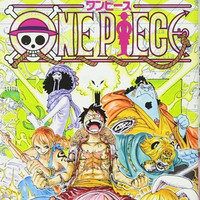 Following the arrest by the prefectural police in September, the Kumamoto district court yesterday judged 30-year-old male self-employed worker from Okinawa, Yo Uehara, guilty for illegally uploading Eiichiro Oda's popular manga series One Piece onto the internet. The court gave him a sentence of 18 months' imprisonment (suspended for three years) with a fine of 500,000 yen (about 4,400 US dollars), as demanded by the prosecutor.
The judge Suzuki said, "Making large profits from the habitual act is vicious. Because the manga was seen by many unspecified people, the degree of infringement of copyright was serious." Meanwhile, he gave a suspended sentence because the defendant was willing to pay for the damage.
Uehara was one of the five people who were arrested for posting scanned pages of One Piece and Sui
Ishida's Tokyo Ghoul:re on their "netabare" (spoilers) sites before the magazines' official release day.
He was the leader of the criminal group. It marked the first arrest case for an infamous "manga netabare"
site in Japan.
According to the police investigation, Uehara got copies of Shueisha's Weekly Shonen Jump and Weekly
Young Jump at a so-called "hayauri (flying-get)" illegal store, then posted scanned manga pages onto
his netabare sites between July 2016 and July 2017. With the affiliate ads on the sites, he illegally earned
at least 74 million yen (about 653,000 US dollars).
Also in early this month, the Akita district court judged 32-year-old male web designer from Akita-city,
Yoshifumi Hottai, guilty for uploading the One Piece manga onto the internet before its official release day.
His penalty was the same as Uehara, 18 months' imprisonment (suspended for three years) with a fine of
500,000 yen. Hottai made at least 300 million yen (2.65 million US dollars) from his own netabare site
between May 2014 and July 2017.
"One Piece" manga image on the thumbnail © Eiichiro Oda/Shueisha
---
Related:
Two Men Uploaded "Yowamushi Pedal," "The Seven Deadly Sins" Manga Found Guilty in Japan
Japanese Police Arrest Five People who Posted Scanned Pages of "One Piece" Manga before Release Day
Japanese Police Staff Member Arrested for Stealing 25 Anime Rental DVDs
Chinese Court Finds Pirate Manga Site Guilty of Uploading 5,216 Japanese Titles
Three More Share Users Arrested for Illegally Uploading "Your Name."
Kyoto Police Arrested Chinese Man for Illegally Uploading "Ange Vierge" Anime Episode
Two Chinese Men Arrested for Selling Fake "Lyrical Nanoha" Hug Pillow
35-Year-Old Man Arrested for Uploading "My Hero Academia" Anime via Perfect Dark
Tokyo Police Exposed Game Centers in Akihabara for Offering Counterfeit "Love Live!" Prizes
Japanese Police Arrested 51-year-old Man for Uploading Anime Music illegally for 10 Years
54-Year-Old Unemployed Man Arrested for Illegally Uploading "your name."
Kyoto Police Arrested Two Chinese Men for Illegally Uploading "Arslan," "Prisma Illya" Anime
70-year-old Man Stealing Shonen Jump before Release Found Guilty, 10 Months in Prison
Japanese Police Arrested 44 People for Illegal Uploading in Three Days