Series will soon be available to stream with a home video release to follow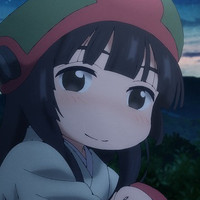 Sentai Filmworks has announced the license of the winter 2018 anime Hakumei and Mikochi. It will soon be available to stream on HIDIVE, with a home video release to follow.
They describe the series
While Hakumei is cheerful, outgoing and prefers to be outside, Mikochi is more introverted and prefers to stay indoors. These differences will set the tone for their friendship. Riding on insects and birds, creating tools from the forest and living their normal lives, they'll show us how day to day chores can be the biggest adventure in a small world full of wonders.
'Hakumei and Mikochi' is an adaptation of the manga by Takuto Kashiki. It is directed by Masaomi Andou (07 Ghost, Fairy Tale) and produced by Lerche (Assassination Classroom, Monster Musume: Everyday Life with Monster Girls). It includes elements from the Slice of Life, Seinen and Fantasy genres that will give dynamism to their small forest lives.
------
Follow on Twitter at @aicnanime