New chapter in "Flowers" on January 27th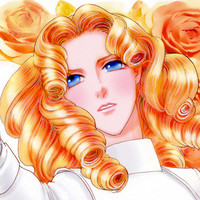 This year, Be-Papas member Chiho Saito turned 49 and celebrated the 35th anniversary of her debut manga, "Ken to Madomoaseru" (The Sword and the Mademoiselle) by returning to Revolutionary Girl Utena (the anime of which celebrated a 20th anniversary) for a new Utena story in the September issue of josei magazine Flowers. She's back again in the March 2018 issue, out January 27th.
The new follow-up story, "Beautiful Thorn," will feature Juri Arisugawa along with the anime-original Shiori Takatsuki. The final two of a six-volume re-release of the manga are also due in January.

------
Follow on Twitter at @aicnanime