Leads from upcoming series kick off premiere episode with live talk show.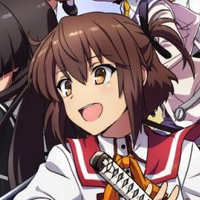 Sword girls take the stage this Friday when Katana Maidens: Toji no Miko premieres. But before the anime airs, Nico Nico will be holding a live pre-show event to get us ready!
Kaede Hondo (the voice of Kanami Eto) and Saori Onishi (the voice of Hiyori Jujo) will be on hand for the half-hour event, during which they'll talk about their work on the series and what's to come. Fans can also get information on the tie-in smartphone game, Kizamishi Issen no Tomoshibi.
Katana Maidens: Toji no Miko premieres January 5, and will be simulcast on Crunchyroll.
>> Katana Maidens: Toji no Miko Website
Source: Otakomu.jp
-----