The intimidator sent over 200,000 threatening mails in four years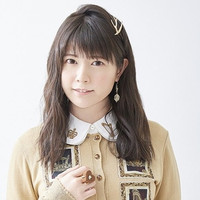 After the arrest of the 32-year-old unemployed man who sent threatening mails to popular anime voice actress Ayana Taketatsu for four years yesterday, she posted her message to her fans on her official Twitter and blog. On Twitter, "I apologize for the great concern and trouble at this time. I'm fine! I'm alright! So please don't worry about me. I would be happy if you will keep supporting me without change from now on."
この度はご心配とご迷惑をおかけしてすみませんでした。
私は元気です!大丈夫です!
だから心配しないでね。
どうか、これからも変わらず応援してくださると嬉しいです。

— 竹達 彩奈 (@Ayana_take) 2018年1月10日
She also says in her blog, "I have spent frightening days for the past few years. In terms of mails, I
received tens of thousands, or hundreds of thousands. There were many other horrible things that were
not reported in the news. Now I have a mixed feeling with a little relief and sadness," and adding, "By
the report of my case, I really hope that those who face a similar circumstance will decrease even a little.
I sincerely pray that no more sad incident will happen."
"いつも応援してくださる皆様へ" https://t.co/hxZ6inrHjN

— 竹達 彩奈 (@Ayana_take) 2018年1月10日
The suspect was a self-proclaimed former leader of her fan club. According to the police investigation, he
started sending threatening mails to her agency's office and the production companies that she worked for
in 2014, 10 to 100 mails in a day. Their contents included "death threat" and possible attack to the staff
around her. Her agency received 7,000 threatening emails in four years, and a total of 200,000 mails were
sent to various companies and organizations.
Ayana Taketatsu
Source: Ayana Taketatsu official Twitter, blog, Sanspo