The sixth "The Origin" episode will be screened in theaters on May 5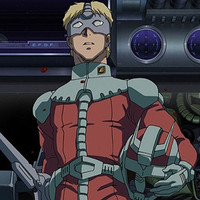 Following the first one last October, Gundam Info's official YouTube channel today posted a 60-second new trailer with six language subtitles for the second episode "Tanjou, Akai Suisei/Rise of The Red Comet" of the Mobile Suit Gundam: The Origin anime series' two-part "Battle of Loum" arc. The clip introduces more characters from the original Gundam TV series, including White Base's future captain Bright Noa.
The sixth episode in the overall Gundam:The Origin anime series will get theatrical screenings in select 35 theaters across Japan from May 5, 2018, for a limited time of four weeks. Then its DVD/Blu-ray will be released on July 13.
2nd trailer
Blu-ray jacket
DVD jacket
---
1st trailer Japanese edition
1st trailer English edition
Source: Gundam.Info
© Sotsu/Sunrise