"Steins;Gate" Blu-ray box standard edition is set to be released on April 25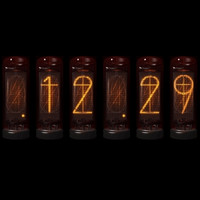 The official website for the upcoming TV anime adaptation of 5pb.'s Steins;Gate 0 video game opens today, only with the divergence meter that starts the countdown for its April 2018 premiere in Japan. No other information is listed on the site now.
Screenshot of the page
The game Steins;Gate 0 was released as a follow-up story to the original Steins;Gate game, for the
PlayStation 3, PlayStation 4 and PlayStation Vita in December 2015. Its TV anime adaptation is set
to premiere after the ongoing rerun of the first Steins;Gate TV anime originally aired in 2011. All of
the main cast members of the game and anime are confirmed to reprise their roles.
TV anime "Steins;Gate 0" main staff:
Director: Kenichi Kawamura (Qualidea Code, SoniAni: Super Sonico the Animation)
Series Composition: Jukki Hanada (Love Live! series, Sound! Euphonium)
Original Character Design: huke
Anime Character Design: Tomoshige Inayoshi (Buddy Complex)
Anime Production: White Fox (Girls' Last Tour, Re:ZERO -Starting Life in Another World-)
1st PV
---
The 18,000-yen standard edition Blu-ray box of the 2011 Steins;Gate TV anime and the 2013 film
Steins;Gate: The Movie − Load Region of Déjà Vu is set to be released on April 25. In additin to the
contents that were included in the original set released in February 2016, the two PVs for the "STEINS;
GATE World Line 2017-2018 Project" are newly added.
CM
"STEINS GATE World Line 2017-2018 Project" PV
STEINS;GATE コンプリート Blu-ray BOX スタンダードエディションが4月25日(水)発売決定!
TVシリーズ全24話のほか未放送エピソード「横行跋扈のポリオマニア」や劇場版「劇場版 STEINS;GATE 負荷領域のデジャヴ」、23話改変版「境界面上のミッシングリンク」が収録です!#シュタゲ pic.twitter.com/8AvmX512yP

— STEINS;GATE TVアニメ公式 (@SG_anime) 2018年1月31日
Source: TV anime "Steins;Gate 0" official website, "Steins;Gate" anime official Twitter
©️2018 MAGES./KADOKAWA/ STEINS;GATE 0 Partners
© 2011 5pb., Nitroplus Future Gadget Club
© 2013 5pb./Nitroplus STEINS;GATE MOVIE PROJECT