Series goes live later tonight at 10 PM PST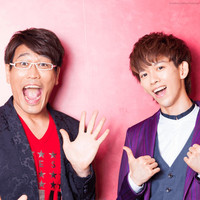 Crunchyroll is excited to announce a unique addition to our simulcast lineup in Anisong Station, a weekly Japanese program devoted to coverage of anison performers and the culture around the growing popularity of anime songs.
The first episodes will go live tonight starting at 10PM PST with the episodes covering the week of January 8th an 15th going up first. Next week the episodes for January 22nd and 29th will be added, with the series being simulcast the week after those every Monday morning. The series will be available to members in the United States, Canada, United Kingdom, Ireland, Australia, New Zealand, South Africa, Denmark, Norway, Sweden, Finland, Iceland, and the Netherlands.
As Japanese anime has grown in popularity across the globe, fans have become passionate about the music and songs. Working to bring the latest anime songs to a global audience is Anisong Station, an originally produced program specifically for anime songs hosted by MCs Daimao Kosaka and Ryoga, centering around the Anisong Ranking, as well as live and original studio performances from Anisong singers.
Due to licensing restrictions, the performances featured in the show will not be subtitled