Winners to be revealed on Feb/24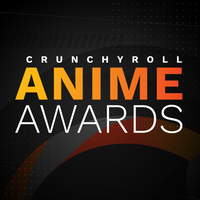 Hark! Voting is underway for Week 2 RIGHT NOW at the Crunchyroll Anime Awards! Which means you are hereby obliged to make your voice heard in a host of crucial categories including Best Action, Best Drama, and Best Comedy! Browse the full list below, hit the voting links, and scroll down to cast your vote!
BEST ACTION
MY HERO ACADEMIA
LAND OF THE LUSTROUS
MOBILE SUIT GUNDAM: IRON BLOODED ORPHANS
SEASON 2
STUDIO: SUNRISE
---
ATTACK ON TITAN
SEASON 2
STUDIO: WIT STUDIO
---
DESCENDING STORIES: SHOWA GENROKU RAKUGO SHINJU
SEASON 2
STUDIO: STUDIO DEEN
---
MARCH COMES IN LIKE A LION
SEASON 2
STUDIO: SHAFT
THE ANCIENT MAGUS' BRIDE
SCUM'S WISH
ACCA: 13-TERRITORY INSPECTION DEPT.
STUDIO: MADHOUSE
MISS KOBAYASHI'S DRAGON MAID
MR. OSOMATSU
SEASON 2
STUDIO: STUDIO PIERROT
---
GAMERS!
TSUREDURE CHILDREN
STUDIO: STUDIO GOKUMI
---
BEST SLICE OF LIFE
RECOVERY OF AN MMO JUNKIE
TSUKIGAKIREI
GIRLS' LAST TOUR
SAKURA QUEST
INTERVIEWS WITH MONSTER GIRLS
MOBILE SUIT GUNDAM: IRON BLOODED ORPHANS
SEASON 2