The first arrest of the infamous group's members in Japan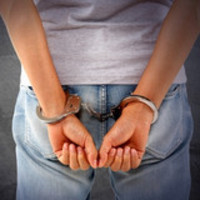 Five prefectural police departments in Kyoto, Yamaguchi, Shizuoka, Mie, and Shimane announced on January 31 that they had arrested five Chinese men and women in age of 23-28 years on charges of copyright infringement. The five are accused of posting illegally translated Japanese manga, game, and game magazines onto the internet without their copyright holders' permission in order to make them available for free to the many and unspecified persons.
They are believed to be members of the infamous Chinese group "漢化組" that has been involved in illegal translation and online distribution. According to the police investigation, they translated and posted Japanese manga, game, and game magazines, including Karuho Shiina's shoujo manga Kimi ni Todoke and Konami's PSP and PS Vita game Yu-Gi-Oh! Arc-V Tag Force Special, between January 2015 and January 2018, knowingly they would be distributed illegally. They have already admitted guilt, saying "We translated them for my friends to read." This is the first arrest of the group's
members in Japan.
Source: Asahi Shimbun, Nikkei
*the thumbnail photo is provided by photo AC
---
Related:
Another Man Found Guilty for Uploading "One Piece" Manga before Official Release Day
Two Men Uploaded "Yowamushi Pedal," "The Seven Deadly Sins" Manga Found Guilty in Japan
Japanese Police Arrest Five People who Posted Scanned Pages of "One Piece" Manga before Release Day
Japanese Police Staff Member Arrested for Stealing 25 Anime Rental DVDs
Chinese Court Finds Pirate Manga Site Guilty of Uploading 5,216 Japanese Titles
Three More Share Users Arrested for Illegally Uploading "Your Name."
Kyoto Police Arrested Chinese Man for Illegally Uploading "Ange Vierge" Anime Episode
Two Chinese Men Arrested for Selling Fake "Lyrical Nanoha" Hug Pillow
35-Year-Old Man Arrested for Uploading "My Hero Academia" Anime via Perfect Dark