Analysis measures actual effects of large flan pudding dessert on average person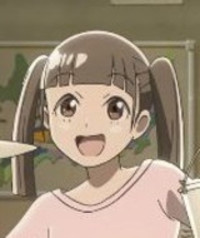 You may have seen the comically large pudding dessert in the fifth episode of A Place Further Than The Universe and wondered if it was possible to actually ingest such a large treat without adverse side effects.
Twitter user BoogiePunk has now taken it upon themselves to scientifically analyze the dessert held by Rin Tamaki, sibling to protagonist Mari Tamaki in the fifth episode and the preliminary conclusion is, no, at least not without massive glycemic shock with a risk of certain death as detailed below in a series of images.
As can be seen clearly in the above image the calculated size and volume of the dessert is such that each character would be forced to eat 10kg, or approximately22 pounds of the dessert in order to finish it off without leaving any left over, and the second image, found below calculates how many people it could theoretically kill in terms of the given lethality for the calculated amounts of sugar and fat. The image closes with the estimated caloric total for the flan pudding, which could keep each person fed for 21 days, given a 2,000 calorie per day diet.
With such a large dessert, I'm sure Rin and the rest of her family wouldn't have to eat very much of it to keep alive, but the question now is, would it even be safe? My guess is no.
Very special thanks to BoogiePunk for allowing the use of his images for this article. Follow him on Twitter and SoundCloud
---
Humberto Saabedra can be found musing on his favorite 2D girls and current events at @vdeviance on Twitter, and you can support his writing on Patreon, Ko-Fi and Medium.