Awards ceremony on 2/24, tickets on sale now!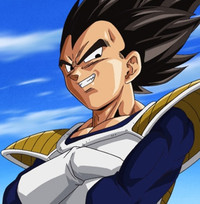 The Crunchyroll Anime Awards are only a few weeks away, but now we have more details on the attendees and festivities for this star studded event set for 2/24. Have you got your tickets yet? They've just gone on sale!
One of the main events of the Anime Awards is sure to be a big spotlight placed on Christopher Sabat, a legendary voice actor, fan favorite, and all around behind the scenes player in the world of English dubs.
A Crunchyroll rep provided the following info behind the decision to make Chris the recipient of the first-ever Industry Icon award: "we were looking for someone who was a fan-favorite, with a longstanding career/contributions and who has helped shaped anime culture here in the US"
Chris has provided the voice of many great anime characters, but perhaps topping the bill are Piccolo and Vegeta from the Dragon Ball series. Other major parts include…
All Might from My Hero Academia
Alex Louis Armstrong from Full Metal Alchemist
Elfmann Strauss from Fairy Tail
Raizen from Yu Yu Hakusho
In addition to his voice acting duties (and believe me, those characters are only a small sampling of his total output), Chris also works behind the scenes making dubs come to life as an ADR director and producer for Funimation.
So what will Christopher Sabat be doing at the Anime Awards? Well, to say too much would be telling, but attendees and viewers can look forward to a portion of the ceremony set aside to honoring Chris as an Industry Icon, as well as an acceptance speech from the man himself.
It's all going to add up to a mind blowing experience at the Crunchyroll Anime Awards on 2/24. Visit the official home page and purchase your tickets now!