Tickets on sale now, livestream to be available via Twitch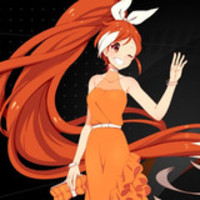 Crunchyroll is extremely excited to announce that tickets are now available to attend the 2018 Anime Awards ceremony! That's right, Crunchyroll is going big in celebrating 2017's best shows by holding an awards ceremony at the Montalban Theatre in Hollywood, California! But what if you can't attend? Not to worry, Crunchyroll will be livestreaming the ceremonies via Twitch so you won't feel too left out.
For those of you up for attending the ceremony, this is what you can expect:
Walk the orange carpet and experience the anime walk of fame
Take pictures in front of our official photo-op stations and backdrops
Cash bar with Anime Awards-themed drink menu (21+)
Crunchyroll pop-up shop with exclusive Anime Awards merchandise
Rooftop party with DJs and other surprises!
This year's Anime Awards ceremony will be hosted by Anthony Carboni and Erika Ishii. Alice Underground will perform as a musical guest, while Jenni "MostFlogged" Hashimoto will be present as a cosplay artist. The event will also be packed with special guests and appearances, which can be seen below:
Special Appearances and Presenters
Mike Daniels, Green Bay Packers defensive end
Caitlin Glass, Voice Actor (Skip Beat!, Cardcaptor Sakura: Clear Card)
Stephanie Sheh, Voice Actor (Sailor Moon, Kill la Kill)
Todd Haberkorn, Voice Actor (Sailor Moon, Fairy Tail)
Influencers
Freddie Wong ProZD
Gigguk
Reina Scully
Mother's Basement
Lily Pichu
Miles Luna
Glass Reflection
Super Eyepatch
Wolf RDC
World 1
Victoria Holden
Riley Rose Critchlow
More details for the event have now been confirmed, such as the showtime for the ceremony, with doors opening to the theater beginning at 6:30PM PST for the livestream pre-show and the awards ceremony itself will run from 7:00-8:30 PM PST. The Anime Awards Experience will run concurrently with the pre-show festivities, and the dress code for all attendees is "dress to impress" so put some effort into your outfits and get creative, because you never know who might be checking you out.
In addition, a second stage, known as the "Yuzu Stage" will be a part of the event where a secondary set of hosts will be reacting to award winners and interacting with livestream viewers, with stage hosts to be confirmed. Door prizes will also be a part of the festivities, with sponsor Kotobukiya backing random giveaways of its products at the show. Finally for 21+ attendees, two cash bars will be provided courtesy of sponsor Pochteca Spirits on the Mezzanine and Rooftop levels of the venue for any desired beverages before and after the awards ceremony.
Sound like fun? Visit the official ticket sales page on Showclix to grab your seats to one of the most unique awards shows of the season for $35.