Her latest 7th single "NOISY LOVE POWER☆" will be available on April 18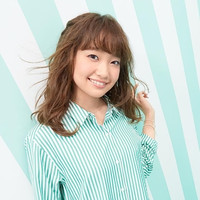 Lantis' official YouTube channel has posted a 90-second short version music video for 23-year-old voice actress/singer Ayaka Ohashi's 7th single song "NOISY LOVE POWER☆." It will be featured as the OP theme for the upcoming TV anime adaptation of Icchokusen Moukon's magical girl manga Magical Girl Ore, in which she is also cast as the protagonist Saki Uno. The TV anime is set to premiere in April 2018, and her 7th CD single will be released on April 18.
As an anime voice actress, she is best known as Ran Shibuki in Aikatsu!, Uzuki Shimamura in The [email protected] Cinderella Girls, and Saaya Yamabuki in BanG Dream! (and the drummer of the VA band for the show, Poppin'Party). In the upcoming spring 2018 season, she will also play Mirai Asuka, one of the main idols in Aikatsu Friends!
"NOISY LOVE POWER☆" short MV
Ayaka Ohashi artist photo
TV anime "Magical Girl Ore" 1st PV
Source: Ayaka Ohashi official website