La famosa y alabada serie de películas.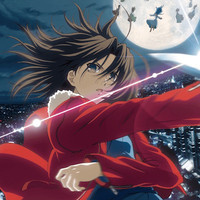 Desde Crunchyroll anunciamos hoy el añadido de los subtítulos en español para la serie de películas The Garden of Sinners, conocida originalmente como Kara no Kyoukai. Sus 10 episodios ya están disponibles con subtítulos en español para todos los usuarios de Latinoamérica.
Esta serie de películas producidas por ufotable entre 2007 y 2009 adaptan la obra original de Kinoko Nasu y es una de las obras de animación japonesa más apreciadas por los fans de todo el mundo. Su calidad técnica y complejidad argumental siguen siendo un referente incluso 10 años después de su estreno original, así que esta es una gran oportunidad para disfrutar de un nuevo visionado de la obra o descubrirla por primera vez si todavía la tienen en su lista de pendientes.
Tras pasar dos años en coma por un accidente de tráfico, Shiki Ryougi se despierta con amnesia. Lo que descubre es que además, de forma inexplicable para ella, ha adquirido una habilidad llamada "Ojos Místicos de Percepción de la Muerte" que le permiten ver las líneas invisibles de la mortalidad, las cuales puede cortar a placer para asesinar a cualquier cosa que exista. Trabajando para una pequeña agencia de resolución de asuntos sobrenaturales intentará descubrir el misterio de una serie de incidentes terroríficos y sangrientos, pero las pistas la llevarán a algo mucho peor de lo que jamás habría pensado. Shiki contará con el apoyo incondicional de Mikiya, un joven que parece sentir algo especial por ella y que se involucrará en todo lo relacionado con su complejo pasado, su inexplicable futuro y su incomprensible vacío interior.