"Bleach" creator Tite Kubo is also working on a new one-shot story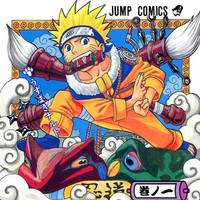 At the press conference for the magazine's new works and projects held at Shueisha in Tokyo on March 5, Weekly Shonen Jump's editor in chief Hiroyuki Nakano confirmed that a new serialization work by Masashi Kishimoto, the author of the internationally popular manga series Naruto, is now under way. He also announced that Bleach creator Tite Kubo is working on a new one-shot story.
Details of both projects are expected to be revealed after this spring. Naruto ended its 15-year serialization in November 2014 with 72 tankobon volumes, then Bleach followed in August 2016 with 74 volumes.
Hiroyuki Nakano (via: Mantan Web)
ジャンプ:「NARUTO」作者の新連載企画が進行中 https://t.co/HHcp6R8sak

— MANTANWEB (まんたんウェブ) (@mantanweb) 2018年3月5日
Toriko author Mitsutoshi Shimabukuro's newly-drawn one-shot story Build King is confirmed to be
published in Weekly Shonen Jump's upcoming 21st/22nd combined issue to be released on April 23.
After the one-shot, a serialization of the story is also anticipated.
ジャンプ:「トリコ」作者の新作読み切りが4月掲載 https://t.co/tbJioj3vYM

— MANTANWEB (まんたんウェブ) (@mantanweb) 2018年3月5日
via: Mantan Web 1, 2, Cinema Today