Volunteer extras are needed for a shooting on March 29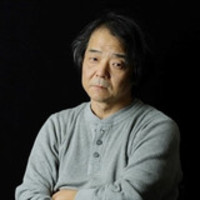 On March 13, Production I.G's official website started accepting entries for volunteer extras for internationally acclaimed director Mamoru Oshii (Patlabor, Ghost in the Shell)'s new live-action film. The genre of the film is listed as "School Fantasy" and it is expected to be his 16th live-action project (including omnibus films), following Garm Wars: The Last Druid released in Japan in May 2016. Production I.G, the director's long-time collaborator since the late 1980s, works on production. No story details and main cast members are announced.
Production I.G needs extras for 50 female students and three female teachers for scenes at a school in Gotenba-city, Shizuoka Prefecture, from the morning through the evening on March 29. If the weather is unfavorable, it will be postponed to March 30. Extras for female students must be in age between 12-25, those for female teachers in 25-60. No traveling expenses will be paid, but Production I.G will give its special goods to those who join the shooting.
If you are interested, send your resume listed below to [email protected] (manager: Shimomura)
Entries will be accepted until March 28.
1. Name
2. Age
3. Sex
4. Cellphone number
5. Email address
6. Available day, wanting role
7. Size of your cloth (only for female student role)
Source: Production I.G official website