Fan favorite film now available to stream in the US and Canada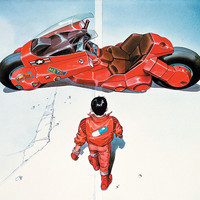 Crunchyroll is proud to announce the addition of one of the most celebrated and acclaimed Japanese animated films of the past 30 years in Akira, courtesy of Funimation. Directed by Katsuhiro Otomo and released in the US on Christmas Day, 1989, the film marked a major milestone in the commercial and cultural viability of Japanese animation in the US. The film is now available to Crunchyroll members in the US and Canada.
Clandestine army activities threaten the war torn city of Neo-Tokyo when a mysterious being with powerful psychic abilities escapes his prison and inadvertently draws a violent motorcycle gang into a heinous web of experimentation. As a result, a biker with a twisted mind embarks on a path of war, seeking revenge against a society what once called him weak.