Limited Release on May 2, 5 & 6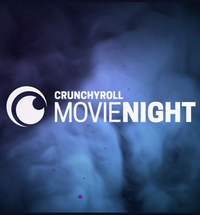 The Armed Detective Agency is back on the case in Bungo Stray Dogs - DEAD APPLE - and Crunchyroll Movie Night is thrilled to bring this brand new feature film to theaters in the US and Canada.
Bungo Stray Dogs - DEAD APPLE - will premiere on May 2nd, with additional screenings on May 5th and 6th. Tickets are available now and can be purchased through CrunchyrollMovieNight.com. Be sure to keep checking back as more theaters are being added every week!
To celebrate the North American premiere, all screenings of the film with also include a special message from Yūto Uemura (voice actor for Atsushi Nakajima), Kensho Ono (voice actor for Ryuunosuke Akutagawa), and Kishō Taniyama (voice actor for Chuuya Nakahara).
Bungo Stray Dogs - DEAD APPLE -
Summary: Six years has passed since the bloodbath known as the Dragon's Head Rush conflict.
Over 500 people with supernatural powers have been found dead -- presumably by suicide. The Armed Detective Agency is tasked with the mission to capture Shibusawa Tatsuhiko, the mysterious special ability user thought to be involved. But when Osamu Dazai disappears, the "Demon" Fyodor begins showing his shadow.
Those with supernatural powers, known as Special ability users, are threatened by an onslaught of unprecedentedly powerful enemies, and the city of Yokohama begins falling into a terrifying nightmare.
Atsushi and Kyouka infiltrate Shibusawa's fortress, where they are met by Akutagawa, who delivers an unthinkable truth.
Crunchyroll Movie Night is a partnership between Crunchyroll, Screenvision Media, and KAOS Connect. For more information, please visit crunchyrollmovienight.com.