Sakura-Con 2018 is held in Seattle, WA from March 30th to April 1st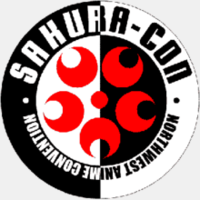 The Crunchyroll team will be in Seattle, Washington this weekend for Sakura-Con, so be sure to come visit us at booth #635!
* * * *
PANELS & EVENTS
Don't miss out on the array of special events that we've got planned for this year! Details can be found below.
Be one of the first to see Bungo Stray Dogs - DEAD APPLE - before its US premiere!
Crunchyroll Movie Night has teamed up with Sakura-Con and Anime Boston for a special one night event that will air simultaneously across the East and West coasts. Attendees at both conventions will get an exclusive first look at the next Crunchyroll Movie Night event, Bungo Stray Dogs - DEAD APPLE - before its nationwide release on May 2nd, 5th, and 6th.
At Sakura-Con, the event will take place on Saturday, April 15th, at 3:30PM in Panels 1 (6C).
Please keep in mind that space is limited, so we recommend getting there early in order to secure a seat and a free, limited edition poster!
Join us at the Crunchyroll Booth (#635) as we celebrate Sakura's birthday all weekend long!
To honor our favorite cardcaptor, we've created a giant 6ft birthday card and we're inviting everyone at Sakura-Con to write their own special birthday message to Sakura. We will also be bringing a very special photo opp where you can become your own Clow Card!
And that's not all! Thanks to our friends at Kodansha Comics, attendees at Sakura-con will be able to get their hands the third volume of the Cardcaptor Sakura: Clear Card manga before it hits stores on April 10th.
* * * *
CRUNCHYROLL STORE
Here's a sneak preview of the awesome merch we'll be selling at the Crunchyroll booth (#635) this year! From Bananya to My Hero Academia, you won't want to miss these!
This year we're offering a very special gift with all purchases of $30 or more!
Bundles
Crunchyroll Mystery Bundle

Crunchyroll Mystery Premium Bundle
Apparel
Bananya Black On Black Unisex Tee

Bananya Black On Black Women's Tee

The Ancient Magus' Bride Red Foil Tee

Dragon Ball Super Tee

Naruto Sasuke Hoodie

My Hero Academia Tee
Figures
Dragon Ball Super Goku Black Pop!

Konosuba Aqua Nendoroid

Konosuba Darkness Nendoroid

Cardcaptor Sakura - Sakura S.H. Figuarts
Manga
Cardcaptor Sakura: Clear Card Manga Vol. 3
Accessories
Bananya Lanyard

Bananya Cosplay Hat

Dragon Ball Super Keychain

My Hero Academia Water Bottle

The Ancient Magus' Bride Wall Scroll
* * * *

Want to know where Crunchyroll will be heading after Sakura-Con? Check out www.crunchyrollevents.com for more information on Crunchyroll's 2018 convention schedule.