Much-awaited sixth season will premiere in Japan on April 1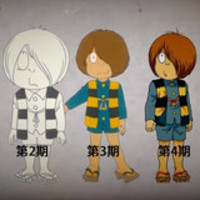 Toei Animation's TV anime series based on Shigeru Mizuki's horror/supernatural manga Gegege no Kitaro celebrates its 50th anniversary with its upcoming sixth season to premiere on April 1. The studio's official YouTube channel has posted an eight minute special PV to introduce the history of the past seasons and the changes of the main character designs in 50 years.
The first season (B&W/1968-1969)
The second season (1971-1972)
The third season (1985-1988)
The fourth season (1996-1998)
The fifth season (2007-2009)
The sixth season (2018-)
Latest CM narrated by Miyuki Sawashiro as the protagonist Kitaro
Key visual
新ビジュアル解禁

アニメ「ゲゲゲの鬼太郎」(第6期)新ポスタービジュアル公開今回新登場となる人間の女の子・犬山まなを、鬼太郎ファミリーが取り囲む王道感溢れる1枚。満月に浮かぶ目玉おやじにも注目\(◎)/https://t.co/lkr43x42gG#ゲゲゲの鬼太郎#第6期#4月1日放送開始 pic.twitter.com/8DOiZ3qzy7

— 新番組「ゲゲゲの鬼太郎」4/1スタート (@kitaroanime50th) 2018年2月16日
---
The story is set in the modern-day Japan, when people almost forget about yokai. Various phenomenons
that cannot be explained by science start occurring frequently, and adult people are rushing around in
confusion by groundless rumors. To settle the situations, 13-year-old girl Mana Inuyama sends a letter
via the "Yokai Post," then Kitaro appears with the iconic sounds of his geta, "Karan Koron."
Teaser
Main Voice Cast:
Kitaro: Miyuki Sawashiro (Fujiko Mine in Lupin The Third)
Medama Oyaji: Masako Nozawa (Son Goku in Dragon Ball)
Nezumi Otoko: Toshio Furukawa (Ataru Moroboshi in Urusei Yatsura)
Neko Musume: Umeka Shouji (Eri Karan in Digimon Universe: Appli Monsters)
Mana Inuyama: Yukiyo Fujii (Hotaru Tomoe/Sailor Saturn in Sailor Moon Crystal)
Sunakake Babaa: Mayumi Tanaka (Monkey D. Luffy in One Piece)
Konaki Jijii&Nurikabe: Bin Shimada (Paptimus Scirocco in Mobile Suit Zeta Gundam)
Ittan Momen: Kappei Yamaguchi (Ranma Saotome in Ranma 1/2)
Source: TV anime "Gegege no Kitaro" official website, Twitter
©Mizuki Production, Fuji TV, Toei Animation